XCARET PARK DESTINATION WEDDING
A wedding takes a lot of preparation and planning. Now, a destination wedding at one of the most sought out locations in Mexico can be especially challenging. Fatima and Martin planned their Xcaret Park Destination Wedding over a 2 year time span and had the most perfect day! And we were lucky to share in their day as their Cancun photographer.
Their love story started 2 years ago when they came to the Riviera Maya to elope, just the two of them. We were happy to share in their special day and document their magical moments.
THE ELOPEMENT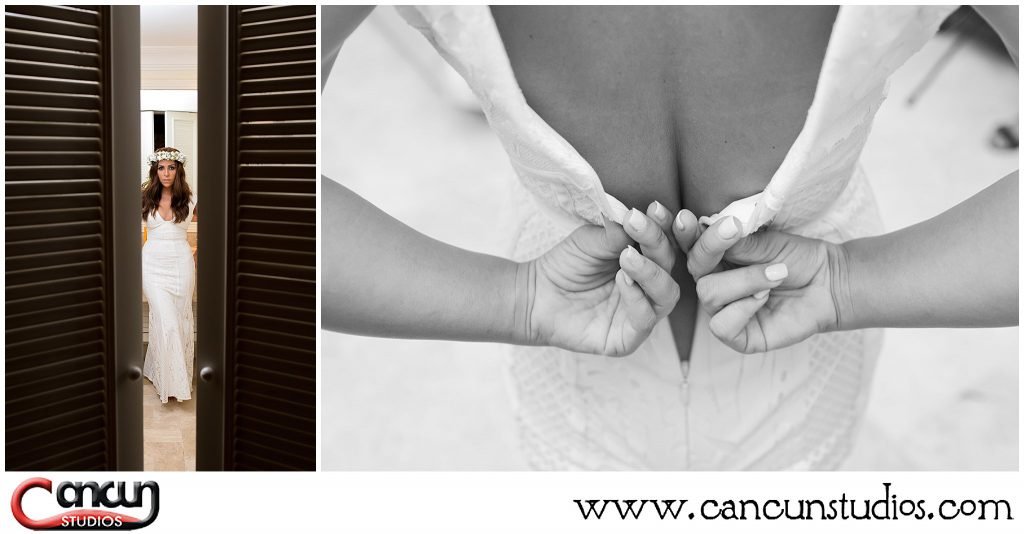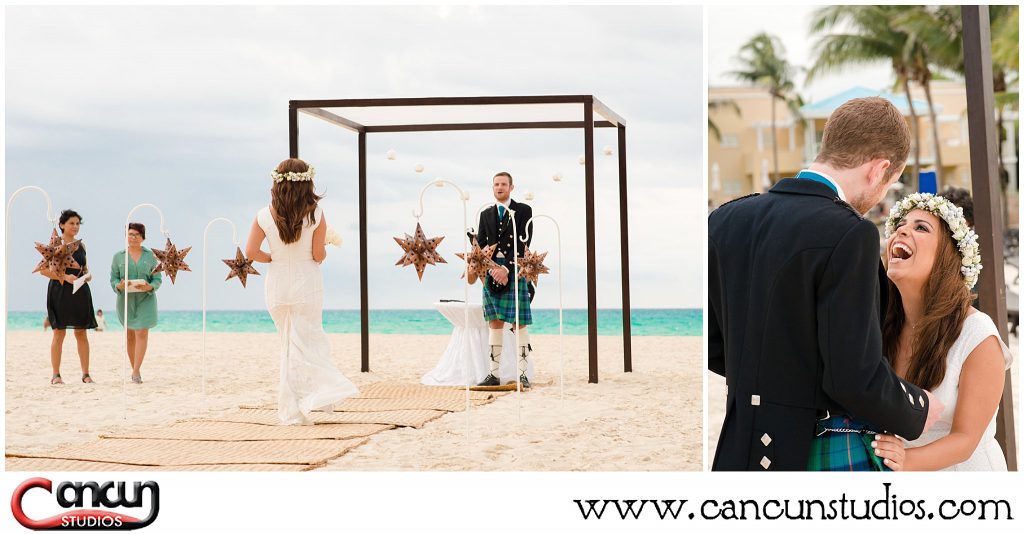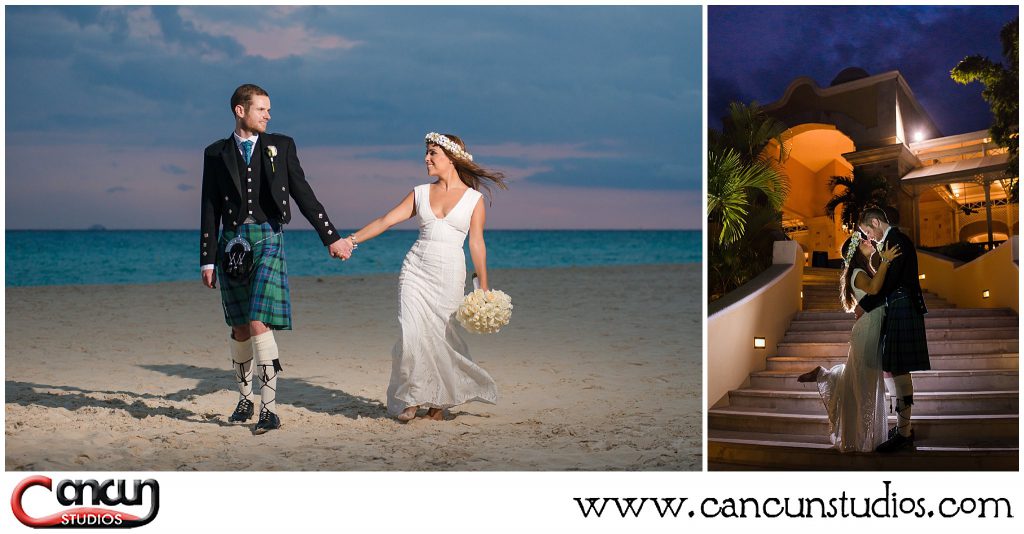 GETTING READY FOR THE BIG DAY
The wedding couple and family flew from 16 parts of the world including Scotland and Mexico where the bride and groom are originally from. Red was the color scheme of the day and Fatima shined with her red accents. Pineapples were the theme of the Xcaret Park Destination wedding with details from the bride's shoes to the wedding cake.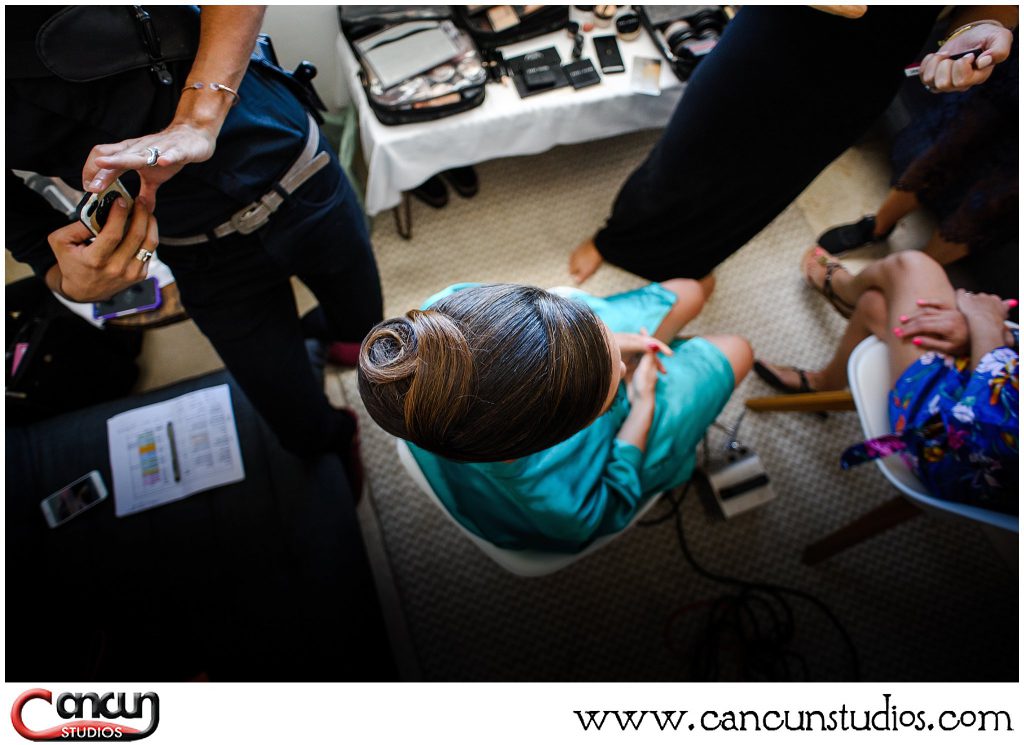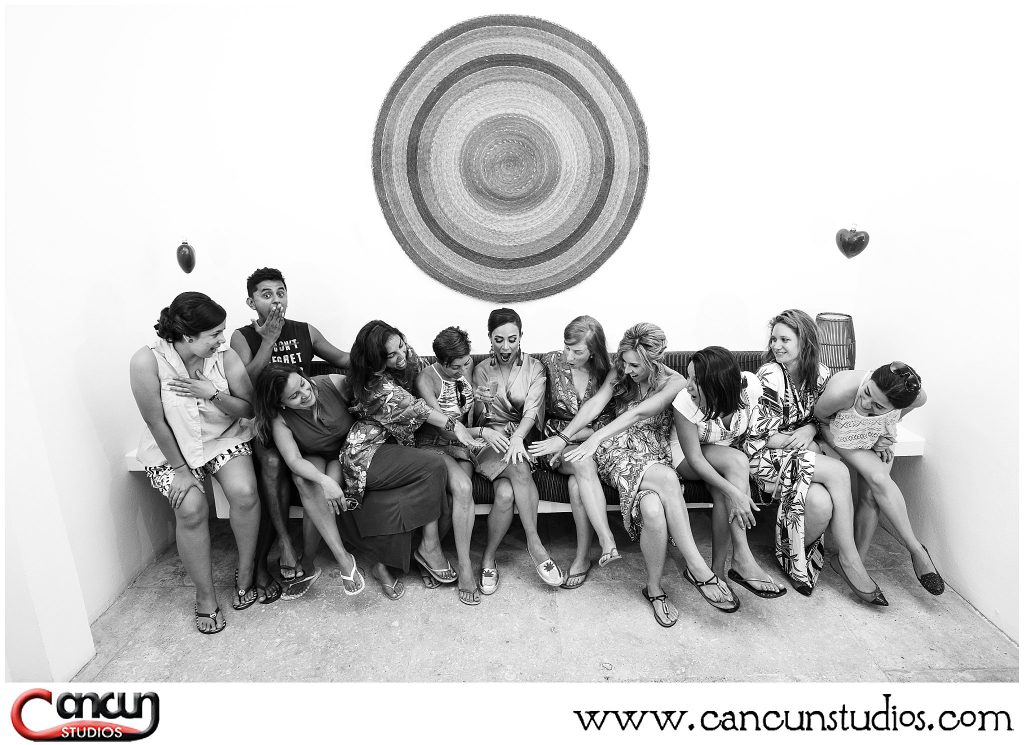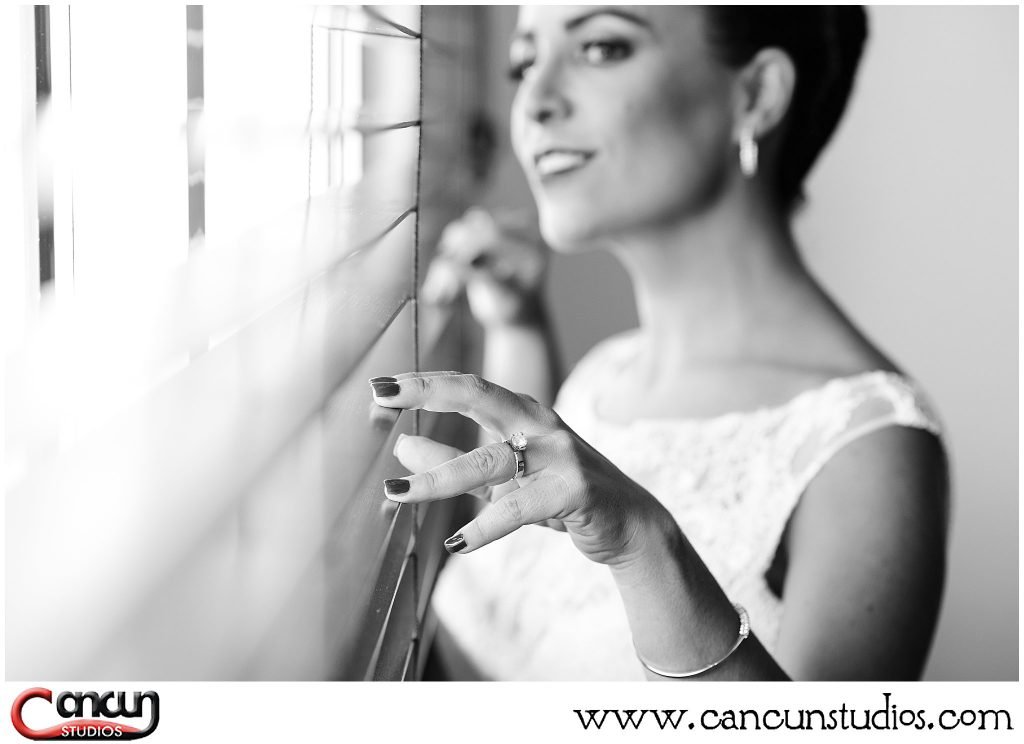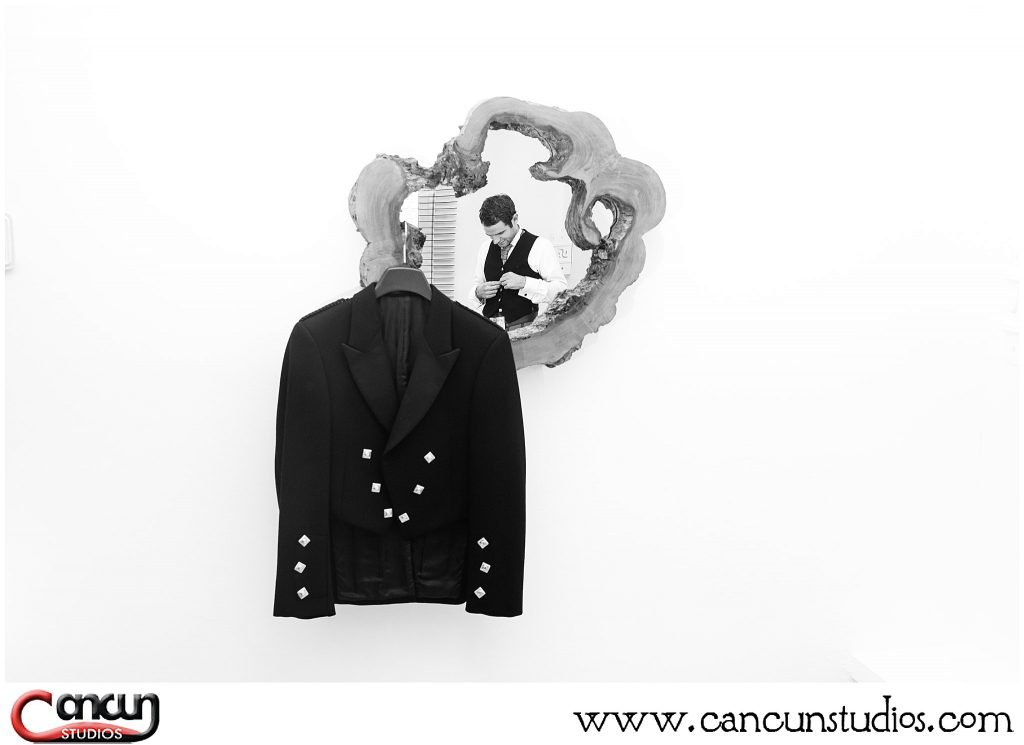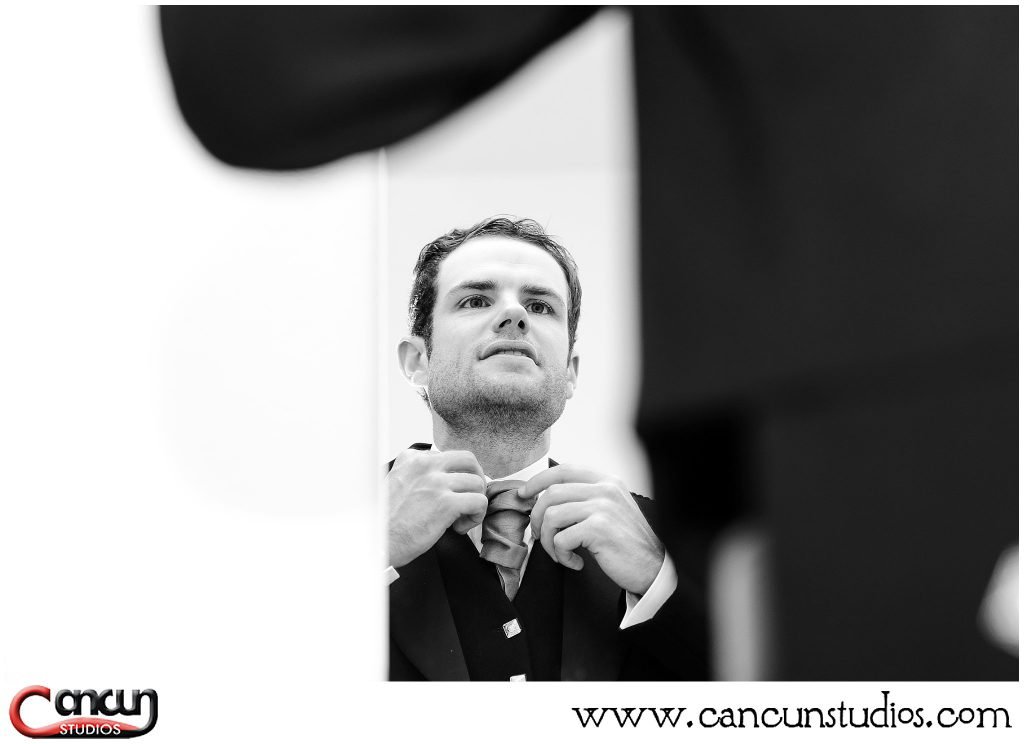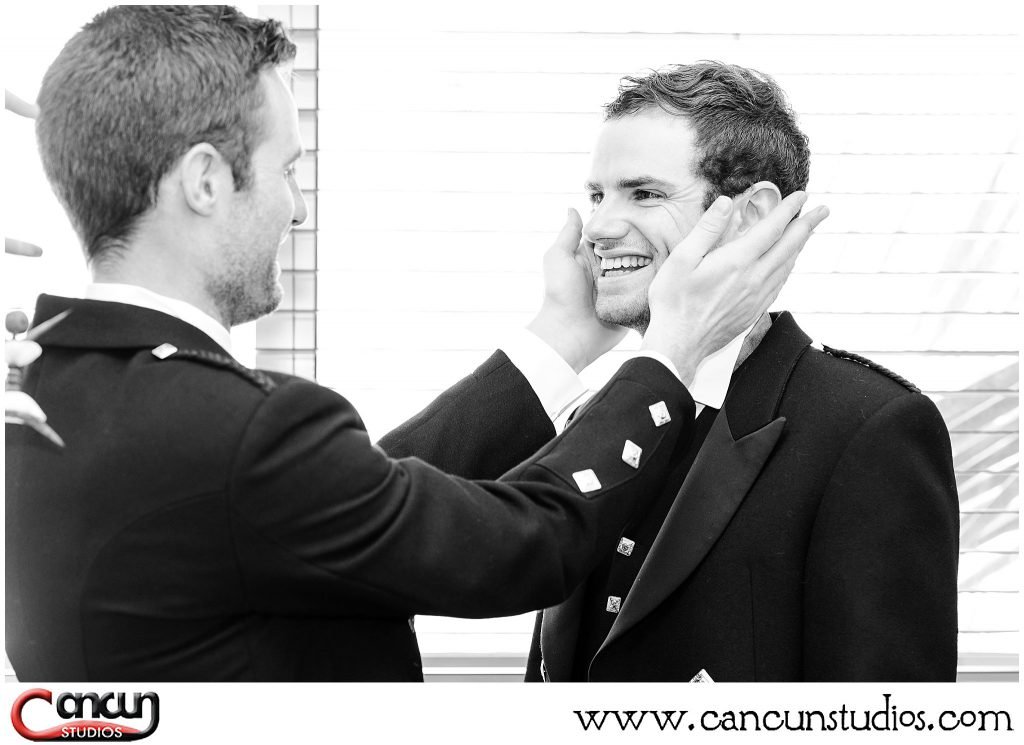 BRIDE AND GROOM FIRST LOOK
Fatima and Martin had a FIRST LOOK before the ceremony. Their reactions were everything we had hoped for.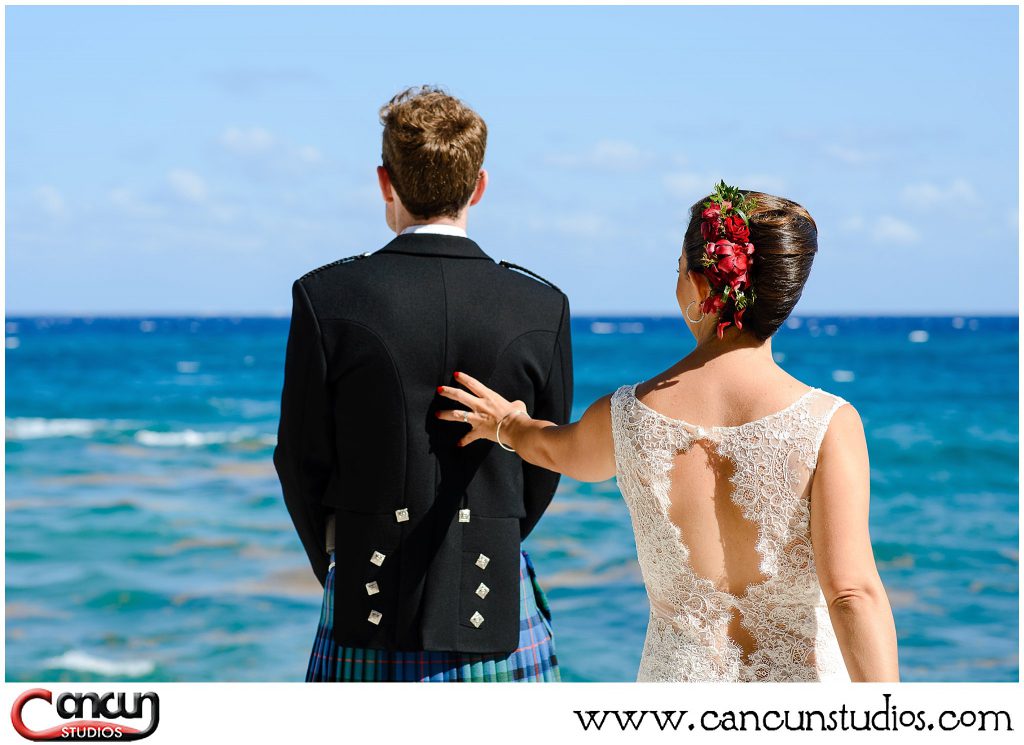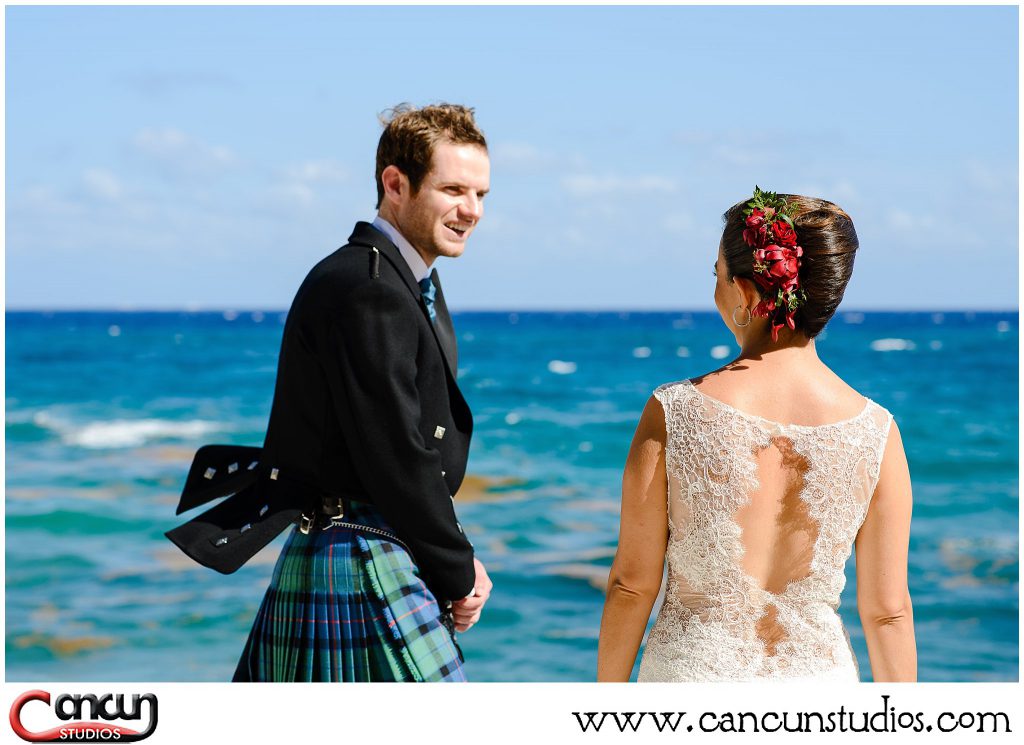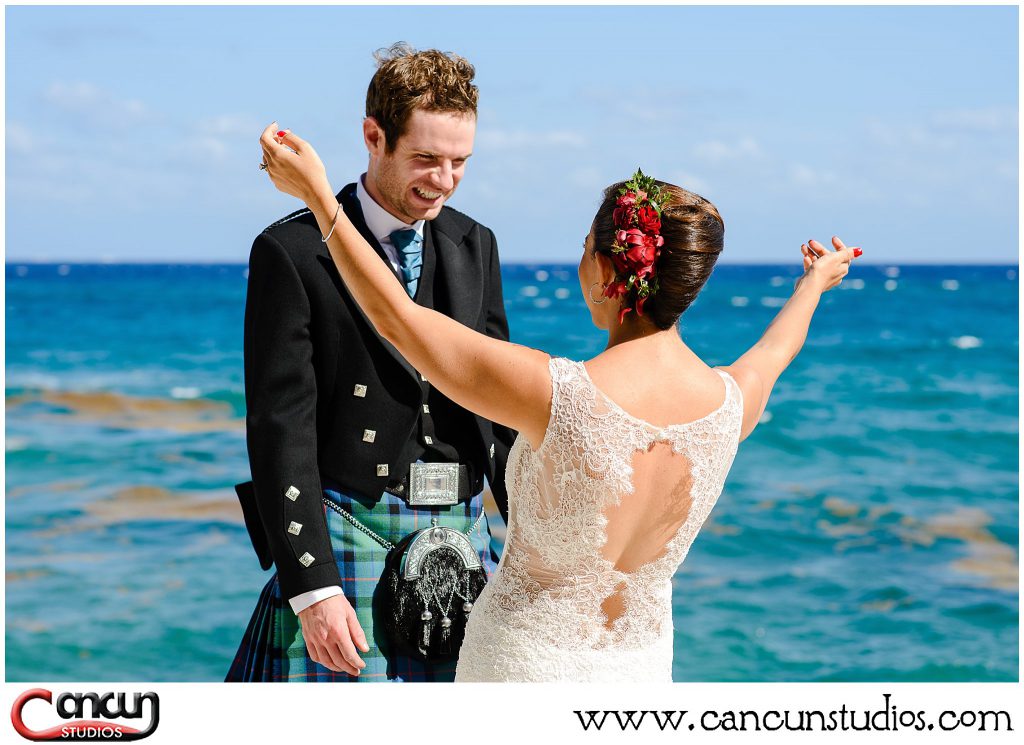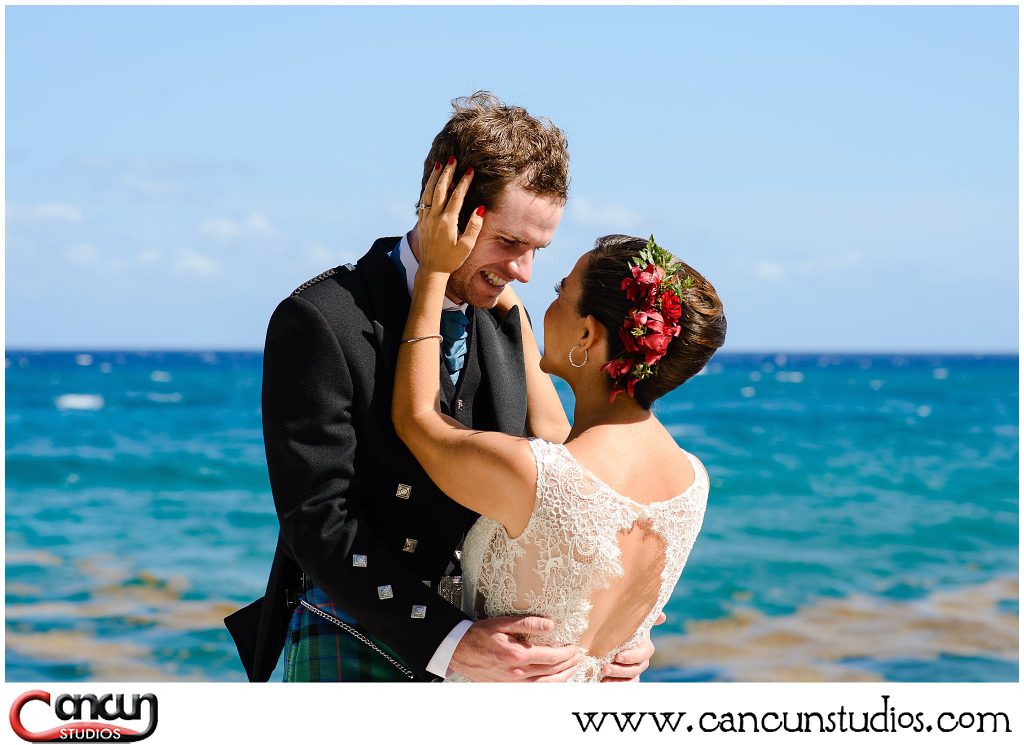 PHOTO SESSION
If you have never visited Xcaret Park while in Mexico, make sure to make it a bucket list item. The locations are any photographer's dream. We walked through Mayan Ruins, Crypt of Sighs, Mexican Cemetery, Wishing candles, and the Hacienda Henequenera for amazing Cancun Photography.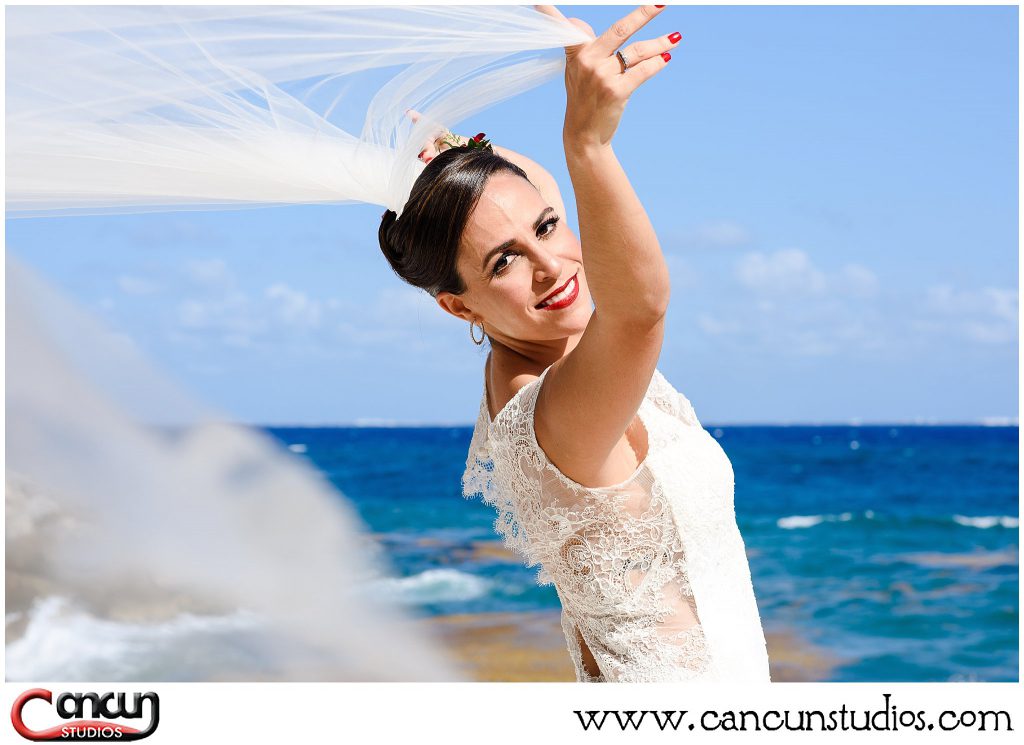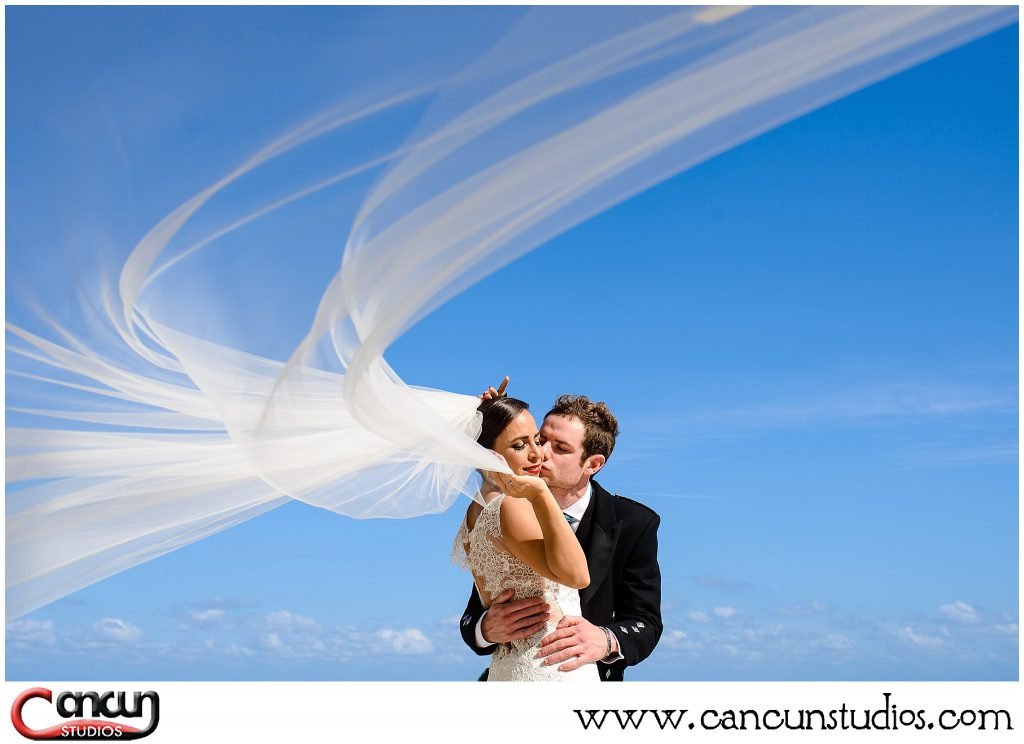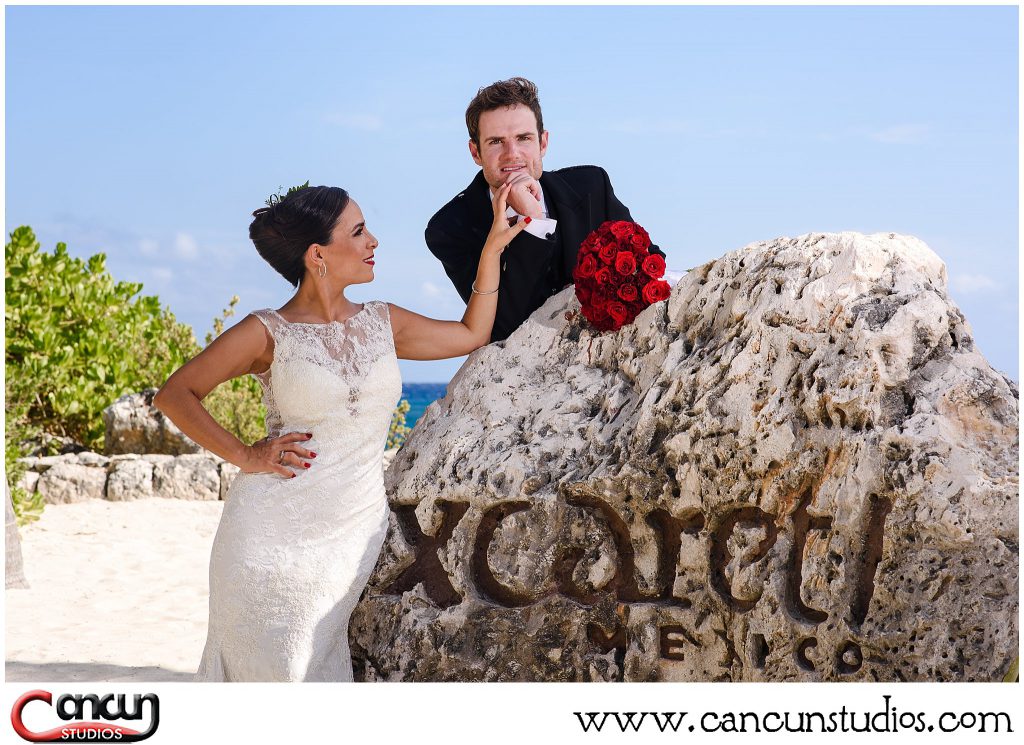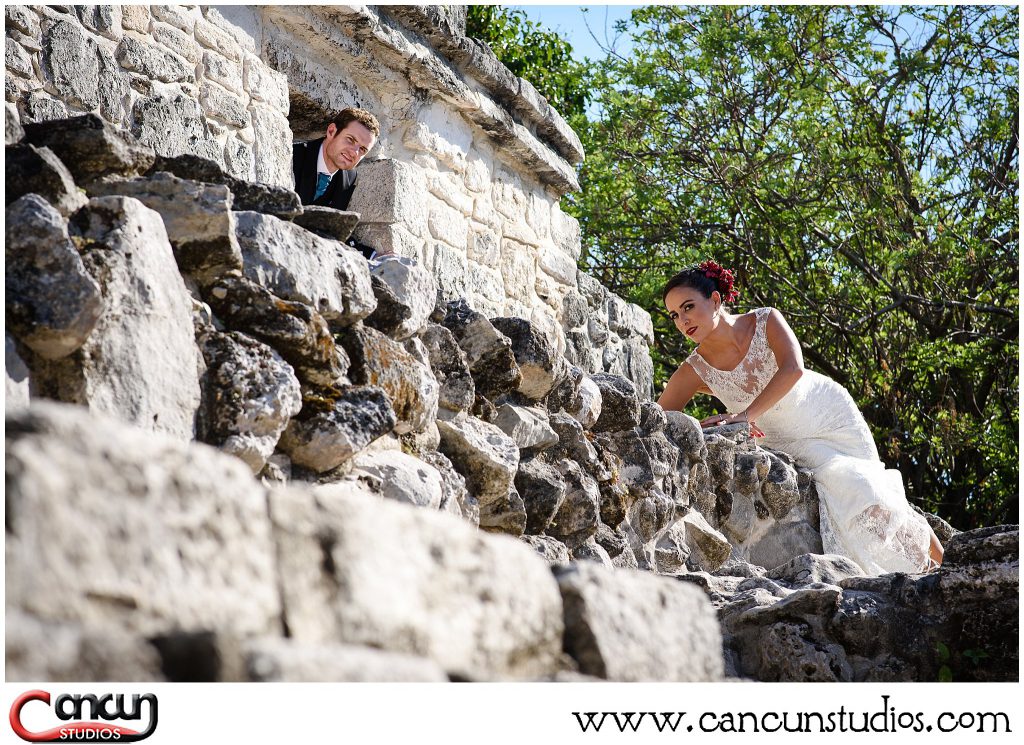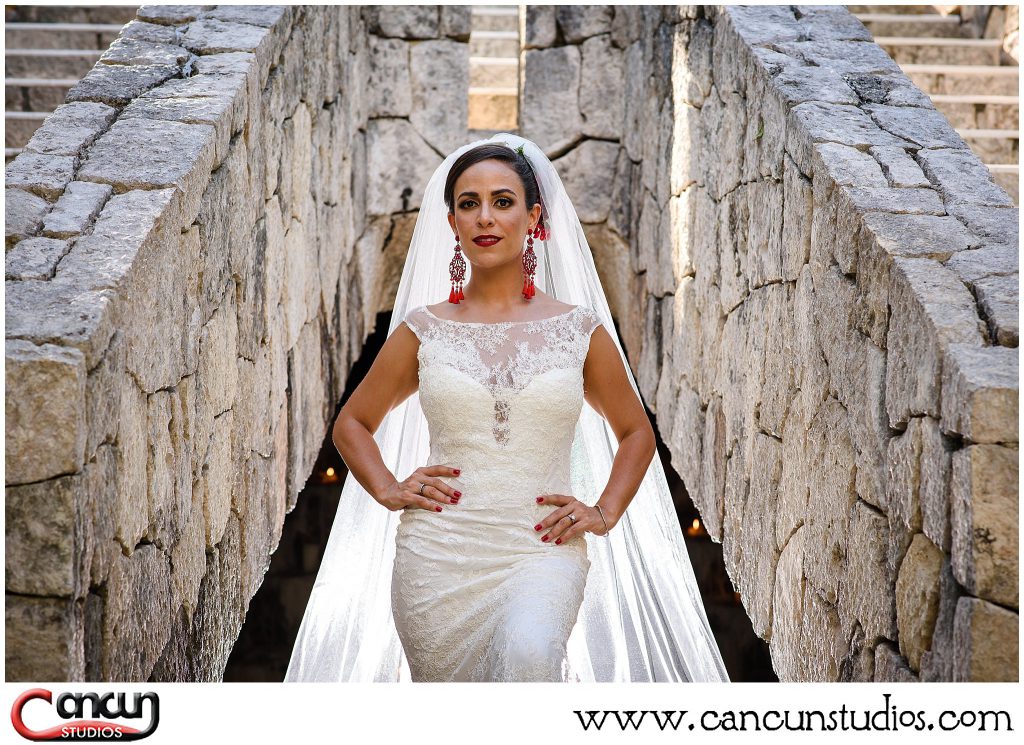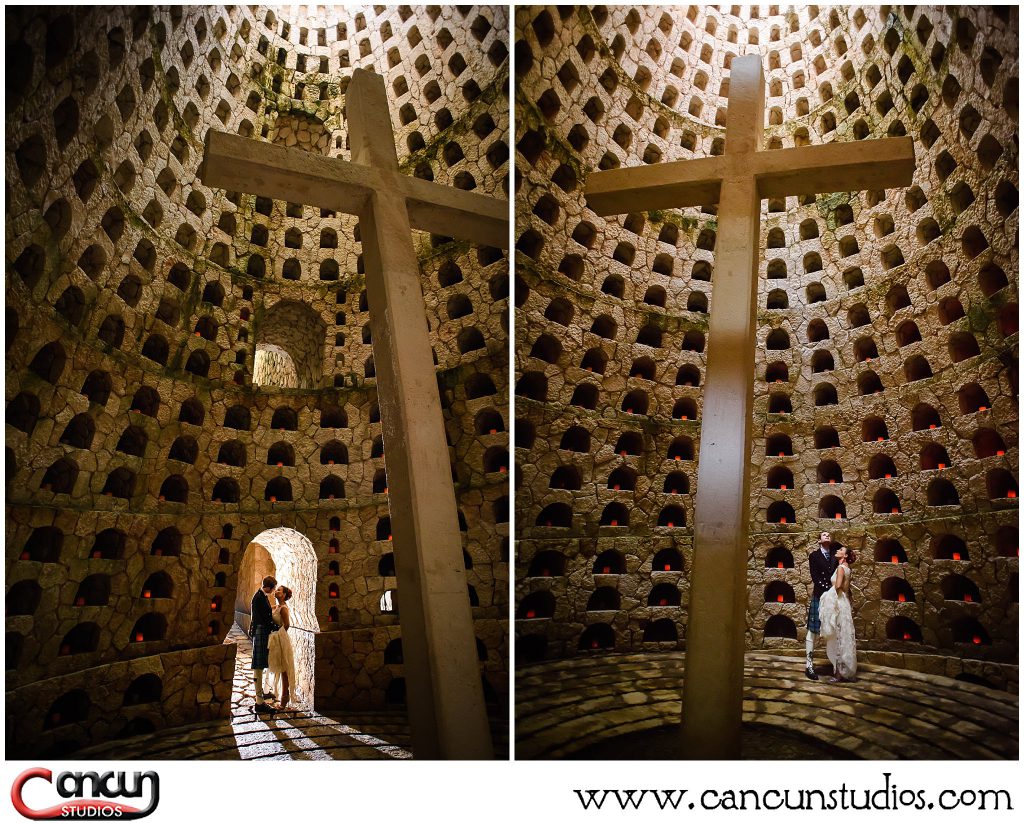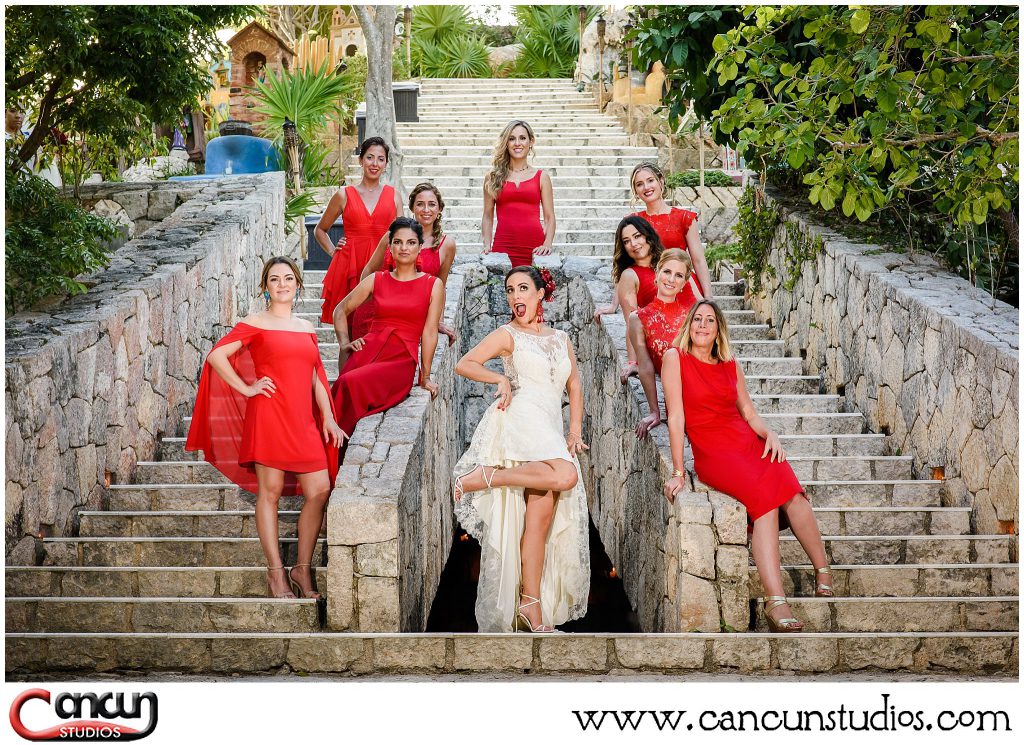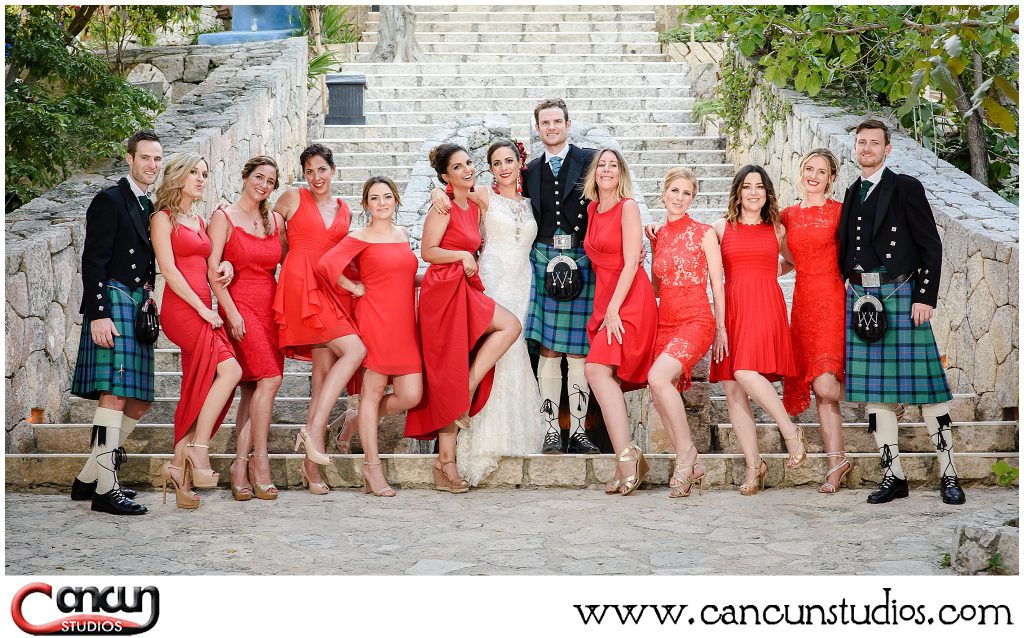 WEDDING CEREMONY
The ceremony continued after the photo session at the unique Chapel of Guadalupe which has an altar surrounded by water in a unique cenote setting.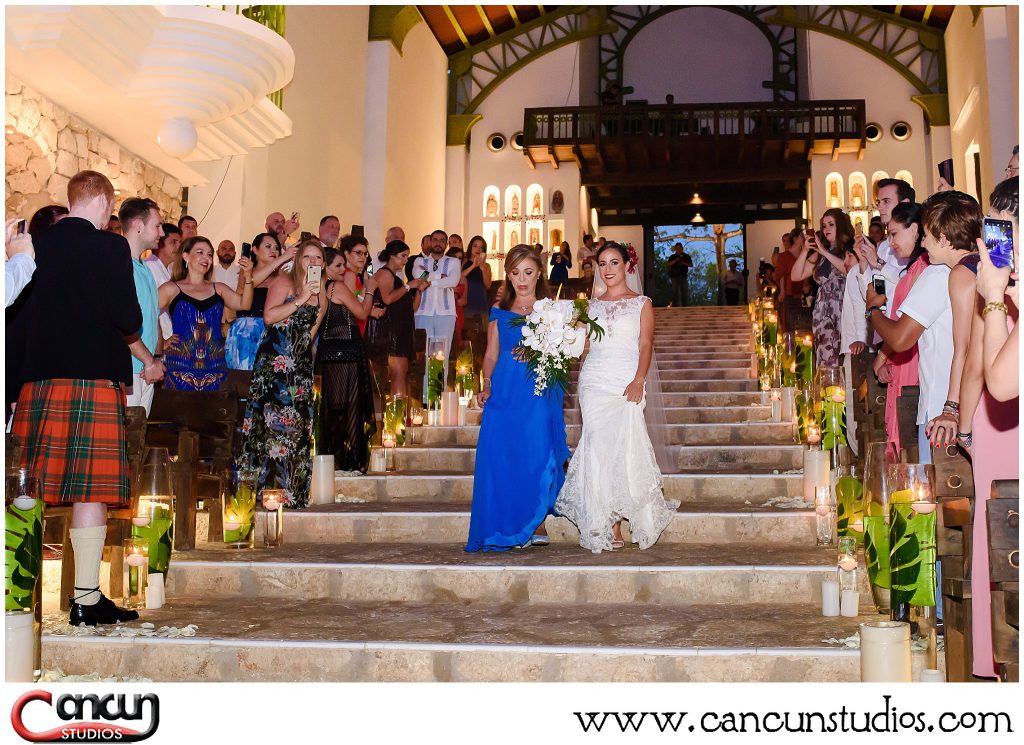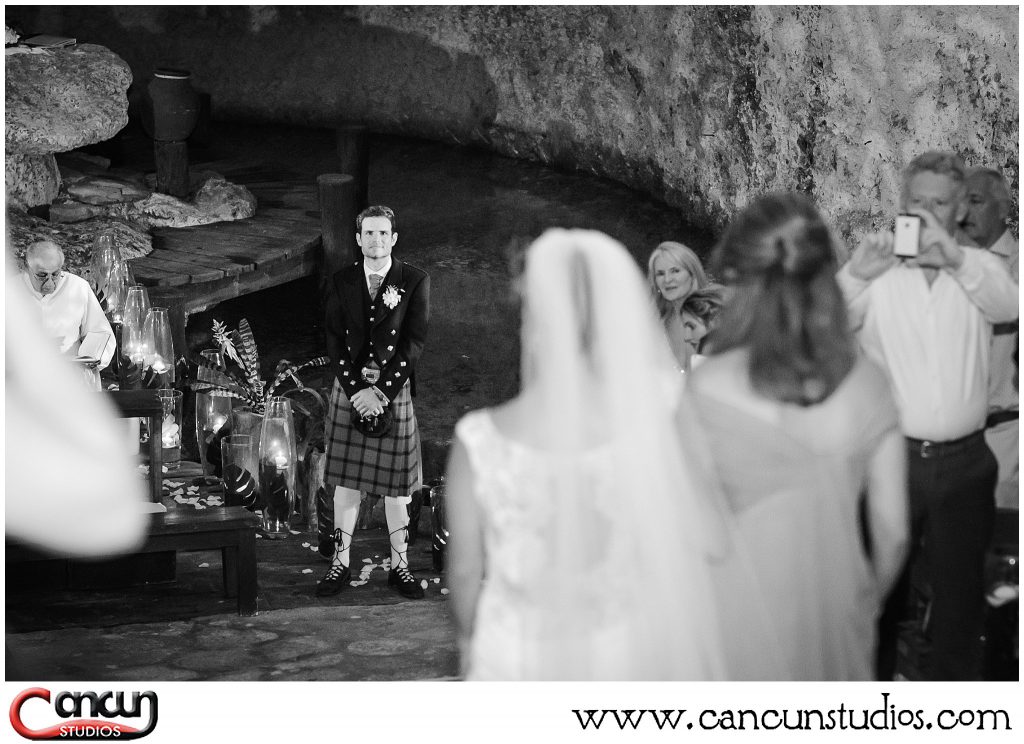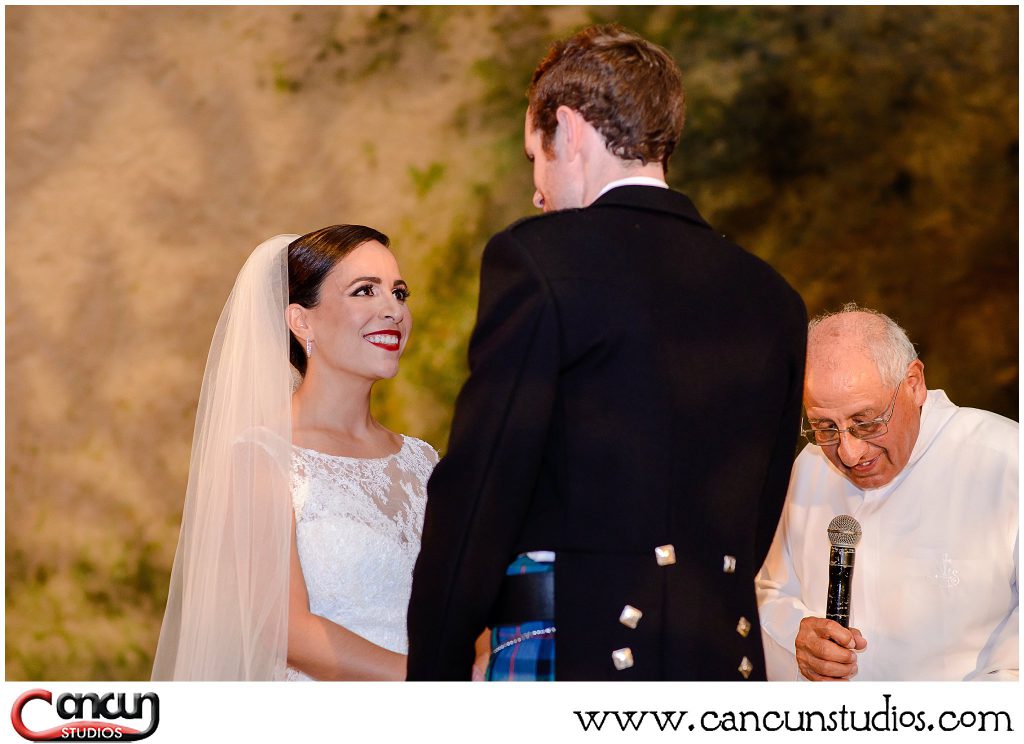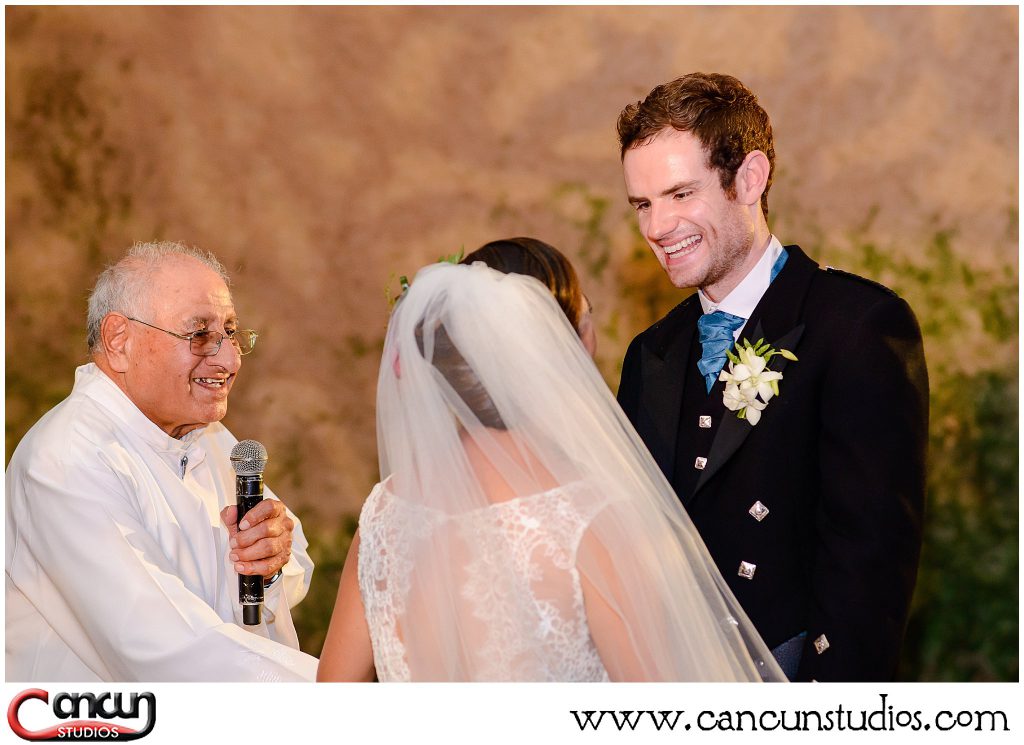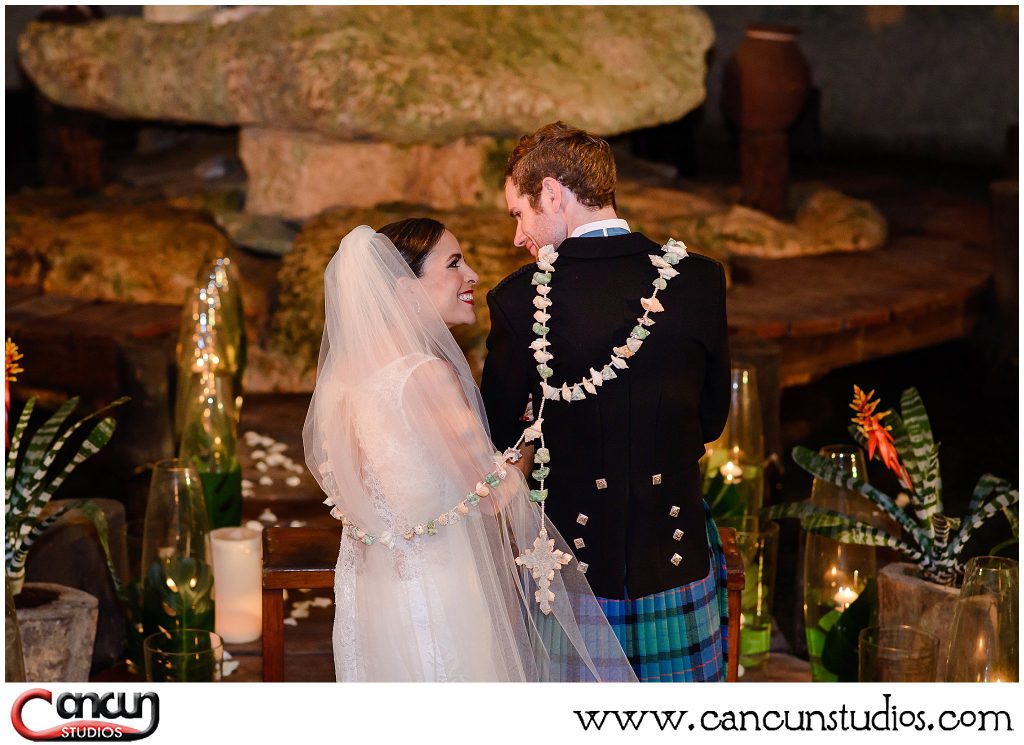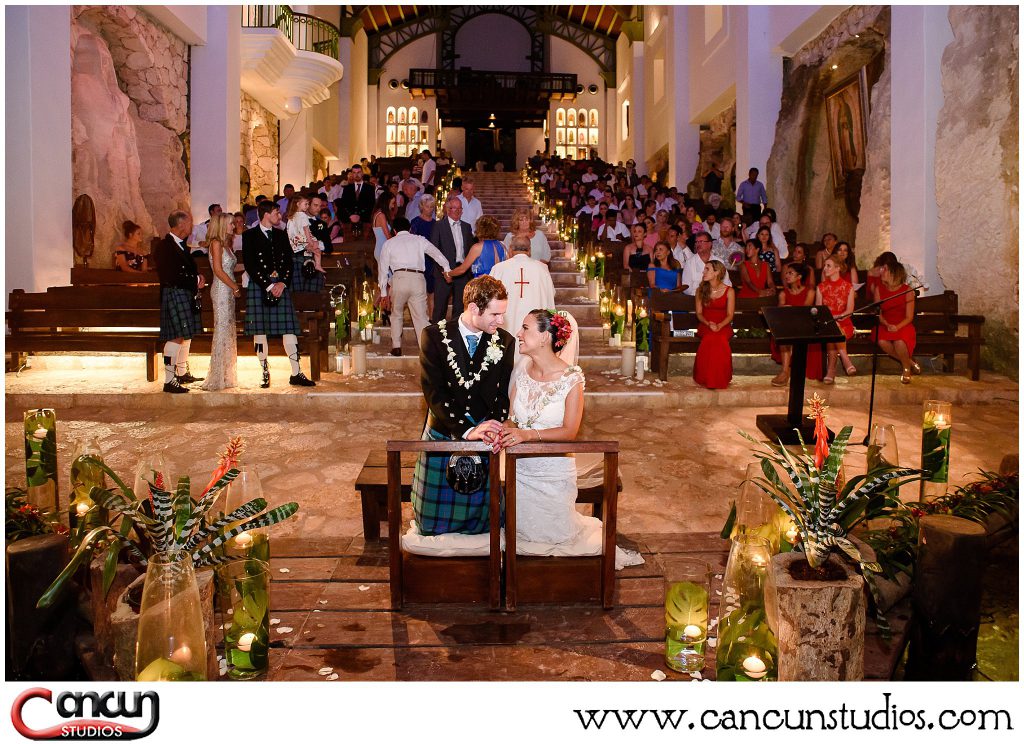 Fatima and Martin celebrated their Xcaret Park Destination wedding with over 100 guests. Congrats to the Newlyweds!